The Heating and Cooling Bloomington IL Needs
The average person cannot predict when problems will arise with their heating and cooling system. Often, you need repairs and service at the most inconvenient times. However, if you need help fixing your system after breaking down, or wish to get ahead of future problems, some companies can help. Chambers Services provides fast and efficient care for heating and cooling in Bloomington IL.
Our technicians are the most highly trained in the industry. With direction from Rob Chambers, the founder of Chambers Services, we guarantee complete and efficient service from all our employees. With his 38+ years of experience in heating and cooling, Rob and his team have given the best service to the residents of Central Illinois since 1995.
Why Do You Need Professional Care?
It's crucial to upkeep your furnace and air conditioning, but something we don't expect most people to know about handling. With help from the professionals at Chambers Services, we'll make sure you won't need to worry about your heating and cooling system.
Knowledgeable

Our technicians are trained to identify problems with your HVAC system and provide fast and complete solutions. What you might not know of, our team can catch to help deter future problems with your heating and cooling.

Thorough

Our inspections of your furnaces and AC are incredibly detailed. We will inspect ducts, ventilation, motors, fans, filters and anything else causing potential problems. You'll rest easy, knowing nothing was missed with your heating and cooling maintenance.

Cost Effective

If your heating or air conditioning isn't operating correctly, you could be wasting too much energy. Additionally, minor problems can snowball into repairs or replacements, costing you even more money. Catch issues with professional maintenance before your HVAC system drains your savings.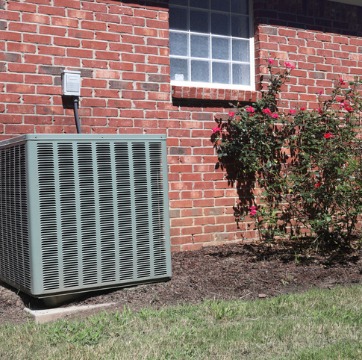 Chambers Has What You Need
When you trust Chambers Services for your heating and cooling in Bloomington IL, you're sure to get everything you need. Not only do we offer timely repairs and installations, but our 24-hour emergency service gets you out of potentially hazardous situations. Moreover, we can service more than your AC and furnaces, such as:
Humidifiers
Dehumidifiers
Geothermal Systems
Air Cleaners
Various Appliances
Contact Us Today
When looking for the efficient heating and cooling Bloomington IL locals trust, you need help from the experts at Chambers Services. Call us today at 815-324-8140. Also, you can find us at 1102 W. Mac Arthur Ave., Bloomington, IL 61701.