The High Efficiency Furnace Bloomington IL Locals Need
When winter rolls around, you must worry about using your heat sparingly. After all, you don't want to deal with enormous gas or energy bills. However, there's a way to stay warm all season long without worrying about bills: high efficiency furnaces. And for the high efficiency furnace Bloomington IL needs, look no further than Chambers Services.
At Chambers Services, we handle all your heating and cooling needs. Since 1995, we've been providing the Central Illinois area with quality HVAC system repairs and replacements. Rob Chambers, owner and founder of Chambers Services, has been in the heating and cooling industry for the past 38 years. There isn't a company more experienced than Chambers to handle your furnaces and air conditioners.
What Does High Efficiency Mean?
What's the difference between your regular furnace and a high efficiency one? Truthfully, they both can completely heat your house. However, high efficiency can mean higher energy savings for you.
Annual Fuel Utilization Efficiency (AFUE)
A number is attached to every heater, called the AFUE ratio. This determines how much fuel is being burned compared to the output of energy. For example, a furnace with an AFUE of 70% means 70% of the fuel (gas or electricity) is being turned into heat while 30% is wasted.
AFUE Ratio of High Efficiency
When looking at the average AFUE of older furnaces, it sits anywhere between 60% and 80%. However, a new high efficiency furnace can have an AFUE of up to 97%. This means most of the fuel being used in a furnace is converted into pure heat.
What Does This Mean for You?
When your furnace is rated with a high AFUE percentage, it means very little energy is being wasted. Consequentially, these energy savings turn into money saved on your gas or electricity bill. A high efficiency furnace can be on all season long and save you more money than your old furnace.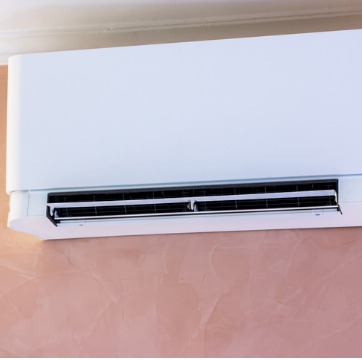 What More Can Chambers Do?
Other than offering the high efficiency furnace Bloomington IL needs, Chambers Services can repair and install a variety of other heating and cooling systems for your home. Our technicians are highly trained and can install or repair any brand of system. What we service includes:
Central Air Conditioners
Window Air Conditioners
Humidifiers
Dehumidifiers
Geothermal Systems
Air Cleaners
Learn More
To find out more about the high efficiency furnace Bloomington IL locals depend on, give Chambers Services a call today. You can contact us at 309-829-6750. Also, we are located at 1102 W. Mac Arthur Ave., Bloomington, IL 61701.