Reliable Furnace Repair Bloomington IL Counts On
Don't be left out in the cold during the worst parts of winter. When your heating goes out, you need a reliable and quick fix. And for furnace repair Bloomington IL residents need quickly and affordably, the best service can be found at Chambers Services.
At Chambers Services, we've been serving the Central Illinois area since 1995. Our founder and owner, Rob Chambers, has been in the heating and cooling industry even longer, for the past 38 years. With his industry knowledge, Rob hires the most qualified technicians to handle your heating and cooling repair. Consequentially, you're only getting the highest quality work with every job done.
How Do You Know it's Time for Furnace Repair?
Besides the obvious sign of your house not heating up, there are several other signs your furnace is in need of repair. Whatever the issue may be, Chambers Services can solve it!
Short Cycling

If you notice your furnace constantly turning on and off in short succession, this is known as short cycling. Odds are there's an issue with the sensors or electricity your system is receiving. If left unchecked, it can seriously affect your energy bill.

Loud Noises

When your heater kicks on, there should be no loud squeaking or rattling sounds. If there are, your furnace may be experiencing mechanical problems. This means there are potential parts that have started to wear down or clogs in the ducts of your system.

Poor Air Quality

If you smell foul odors when your furnace is on and it cycles an abnormal amount of dust throughout your air, there may be blockages or mold growing in your HVAC system. The reduced air quality can lead to agitated allergies or sickness if not properly addressed.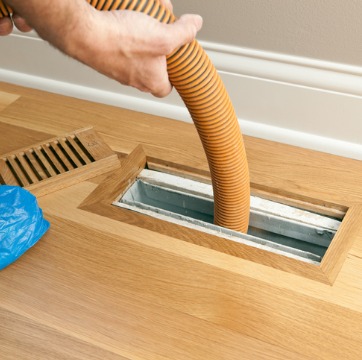 Why Choose Chambers?
When you need furnace repair in Bloomington IL fast and efficiently, Chambers Services is your best choice for help. We are able to repair any brand of heating and cooling system, and for a price you can afford. Our contractors are on call to solve your problems right away. They can fix most any issue with the tools and parts they carry in their trucks.
Other than repairing furnaces, our experienced technicians can fix:
Central Air Conditioners
Window Air Conditioners
Humidifiers
Dehumidifiers
Geothermal Systems
Air Cleaners
Contact Us
For the quality furnace repair Bloomington IL residents look for, count on the experts at Chambers Services. You can contact us today at 309-829-6750. Also, we are located at 1102 W. Mac Arthur Ave., Bloomington, IL 61701.