Don't Have Summer Catch You Sweating. Schedule AC Inspections in Peoria IL!
Homeowners always have to balance budgets, but you never want to skip routine maintenance as a cost cutting strategy. A good maintenance routine allows your appliances to live an extended life and operate with optimal efficiency. As the seasons turn to spring and summer, you will want to schedule AC inspections in Peoria IL to ensure that your cooling system is keeping up without breaking your budget. At Chambers Services, our commitment is to help you maintain your home appliances. And we want to be your go to call for all things appliance related.
Who We Are
For decades, our team at Chambers Services has provided quality appliance repair and replacement to the people of Peoria. Always prepared and timely, we ensure our technicians are factory trained and certified and capable of working on all major manufacturers. We arm them with the equipment to tackle most issues, which means they arrive ready to work because your time is a priority. We offer a customer centered approach, which is intended to ease any anxieties that appliance issues might come with. From upfront pricing to labor warranties, we want you to feel as secure as you should in your home.
How AC Inspections Help
When a technician arrives at your house to perform an AC inspection, he will work to improve your air quality. In addition, the efficiency of your system will be boosted, saving you money in the future. And because it won't have to be working as hard to get the job done, this bit of routine maintenance can extend the life of your AC, allowing you major savings and appliance replacement.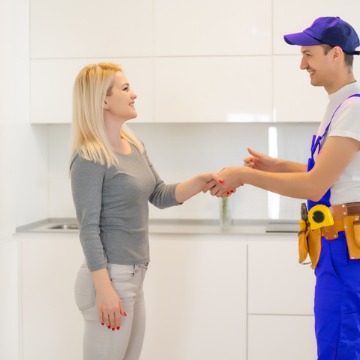 We Offer More Than Heating Repair Alone
In addition to AC Inspections in Peoria IL, we can repair nearly every type of appliance in your home. We service ovens and stoves, washers and dryers, dishwashers, microwaves, freezers, and garbage disposals. Plus, we can perform warranty repair on major brands, including KitchenAid, Bosch, Whirlpool, Viking, Frigidaire, GE, and Amana. You can trust us to keep your home running smoothly.
Contact Us Today
Contact Chamber Services to schedule your AC inspections in Peoria IL. We look forward to being able to help you keep cool without busting your budget. And if you're needing something besides AC inspection, we can handle that too. Request a quote or schedule service by calling us at 309-829-6750.