The Heating Service Bloomington IL Can Trust
When your heating system is failing, you need an experienced professional to fix it ASAP. With 24-hour priority service and convenient appointment scheduling, Chambers Services offers complete heating service in Bloomington IL. We provide expert heating and air service on all brands with a two-year warranty on parts used and one year on labor for all repairs.
Chambers Services is the Company You Can Trust
Established in 1995, Chambers Services goes to great lengths to maintain a small family atmosphere. Our team is able to offer you all the services of a much larger company. We do this while maintaining the customer centered service model that makes you happy you chose a family-owned company. We happily provide free estimates on repairs to any heating appliance you may own. Choose us to provide your heating service in Bloomington IL.
The Services We Offer
Chambers Services provides repair services on all category of appliances, such as furnaces, gas and electric, central and window air conditioners, humidifiers, dehumidifiers, geothermal, and air cleaners.  We can service all major appliance manufacturers, including Whirlpool, Bosch, and KitchenAid.
Next, we offer air conditioning and furnace inspections. In fact, we work hard to be a place you can trust to get quality, on-time service by experts at affordable prices.
All of our services come with a one-year warranty on parts used and a 90-day warranty on labor. From cooktops and dishwashers to microwaves and stoves, we can repair your appliances in no time. Why spend thousands on a new appliance when you can have your appliance repaired for much less money? Chambers Services is the answer if you are on the hunt for a company you can trust when it comes to heating service in Bloomington IL.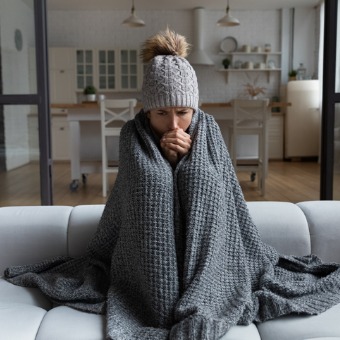 Why Call Us?
We know heating repair backward and forwards. That has shown us all the ways we can make a difference in your repair experience. Our long history of providing superior heating service has driven us for nearly 40 years. Our certified technicians are standing by ready to help. Check out these reasons why you should choose Chambers Services:
Up-front pricing
Always on time
Factory-trained experts
Preferred by most manufacturers
Statewide repair company
Bulk components buying for the lowest price
Technicians carry parts and tools on trucks
Contact Chambers Services
To learn more about our heating service in Bloomington IL, contact us today at 309-829-6750. We'll answer any questions or schedule a service over the phone. We can even provide you with a quote if you give us a call. We look forward to helping you.