Call Chambers Services for Appliance Repair in McLean County, IL
Chances are, you've been here before. Your refrigerator won't stop running. Your washing machine stopped mid-load. Your oven isn't baking evenly. Or your stove won't turn on. When a major appliance stops working properly, it's a major inconvenience. It may also create issues for your family if food can't stay cool or your power bills increase. Fortunately, issues like these may be an easy fix. When you need appliance repair in McLean County, IL call Chambers Services before you choose to make a costly replacement.
Why Choose Repair from Chambers Services
You may be wondering whether it's worth it to repair an appliance. The only person who can answer that is you. However, we do recommend a simple way to weigh the decision. Price the cost of a replacement appliance and then talk to us at Chambers Services. If our quote is more than half of what a replacement costs, it may be time to replace the appliance. But if the cost of repair is significantly less, trust Chambers Services to make the repair. When you need appliance repair in McLean County, IL, Chambers Services is your go-to resource.
Chambers Services has been a staple throughout central Illinois since 1995. We are a family-owned company that treats customers like family, too. Our technicians are trained and certified to service a wide variety of appliance brands. We provide ongoing in-house and manufacturer's training to properly service your appliances. Our friendly staff will also explain our pricing and repair policies when you schedule your call so there are no surprises. And finally, we'll file warranty claims on your behalf. Our goal is to repair your appliance quickly, with minimal stress, and with your complete satisfaction in mind.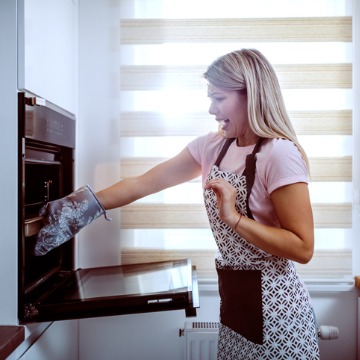 What Chambers Services Offers
In addition to appliance repair, we are your heating and air repair and installation experts as well. If you're in need of fast, efficient repair of your heating or cooling system, we're there for you. No matter the age or brand of your system, our service technicians are trained and certified to resolve AC, furnace, and HVAC issues. We offer heating and cooling sales, too. We sell Goodman furnaces and air conditioners, which is the brand we trust. We also install air cleaners, humidifiers, dehumidifiers, and heat pumps.
Contact Us for Appliance Repair in McLean County, IL
Don't simply replace your appliances. When you need appliance repair in McLean County, IL, contact Chambers Services instead. To request a quote or to schedule a service, give us a call at 309-829-6750.