Effective Air Conditioning Repair in Champaign IL
If your AC unit has been acting up lately or you have seen higher energy bills in your mailbox, you could need a simple repair to remedy the situation. When the cold air coming from your unit is making noises or isn't as cool as it used to be, a repair or parts replacement is usually in order. For that, call the experts at Chambers Services, known for our effective conditioning repair in Champaign IL.
Thus, lean on us to:
Be on time for your service call.
Repair all brands of cooling units.
Offer a one-year warranty on parts used and 90 days on labor for all repairs.
Carry most parts and tools on our trucks, saving you time and productivity.
Additionally, we have a long history of offering home and business owners quality AC repair, with over 40 years in the heating and cooling industry.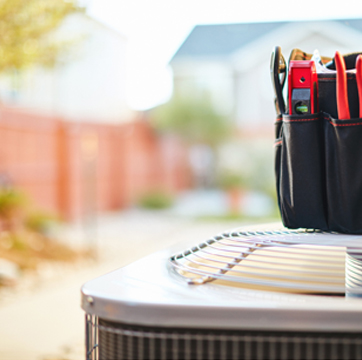 Our Family-Owned Business
Chambers Services was created back in 1995. We quickly earned a reputation in the community as the go-to, local family-owned business for AC repair and more. We do our best to maintain a small family atmosphere even while providing far-reaching services. Peruse the many reasons why Midwest locals consider us the top choice for AC repair:
All Services Available with Warranty
Factory Authorized by Most National Brands
Sales, Service, Installation
Fast 24-Hour Emergency Service
Our certified technicians, trained to repair all brands of air conditioners, can handle anything from window units to heat pumps. We also address problems with central AC units, humidifiers, dehumidifiers, air cleaners and more. Need a comprehensive air conditioner inspection? Look no further than our team.
Contact Chambers Services in Champaign IL
To schedule repair of your air conditioner or other appliance, please contact us in Champaign/Urbana at 217-202-6523. We are located in nearby Bloomington at 1102 W Macarthur Ave.