The Best Air Conditioning Contractor in Normal IL
Since starting as an assistant to his father, Chambers Services owner Rob Chambers has built our business around family. Today, Chambers Services is a top air conditioning contractor in Normal IL. Whether needing inspection, installation, maintenance, or repair, you can trust our team to come through for you. With a team of certified and highly trained technicians who engage in ongoing in-house manufacturer training, you will never have to question whether your technician has the most up-to-date information. As factory authorized dealers of several brands, we have access to Technical Support so you can have even more peace of mind. In addition to repairing all brands of cooling units, we offer a one-year warranty on parts used and 90 days on labor for all repairs.
Customer Centered
In addition to our expertise, our focus is on customer satisfaction. That's why we ensure our techs will be on time. They are also carrying most parts and tools on the truck. That way, you don't have to wait for them to begin work on your unit. Regardless of the scope of your needs, our team can take care of you as we offer sales, service and installation of new appliances. And because our business started with family and we do our work in homes, we want to consider you an extension of that family. Our team is always considerate of your time and space. We will never leave you with a mess to clean up or a job that is undone.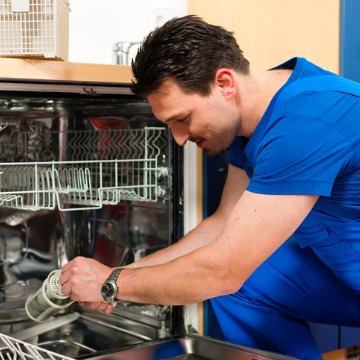 More than Air Conditioning Alone
Chambers Services does more than repair air conditioning. You can make us your trusted resource for repairs of all types. We service major appliances, like dishwashers, ovens and stoves, washers and dryers, microwaves, freezers, and garbage disposals. And we are factory authorized to perform warranty repair on major brands, including KitchenAid, Bosch, Whirlpool, Viking, Frigidaire, GE, Amana, and more. We believe we'll win you over for repairs of all types.
Contact Us Today
I you are having issues that have you hunting for an air conditioning contractor in Normal IL, contact us today at 309-829-6750. We look forward to adding you to our list of satisfied customers.