Duct Cleaning Bloomington, IL Needs to Breathe Easy
Breathe a little easier with our comprehensive duct cleaning services. Chambers Services, established in 1995, provides top-notch duct cleaning for Bloomington homes and businesses. If you own pets, took on a remodeling project, or you smoke, you are at a greater risk of having dirty, clogged ducts. But regardless of your lifestyle, you should clean your ducts regularly for safety and health reasons. With affordable rates and skilled technicians, you can't go wrong with our services. For duct cleaning Bloomington, IL needs to breathe easy again, rely on Chambers Services.
Why Clean Your Ducts?
Trapped dirt, allergens and molds can cause indoor air pollution. And because your family's health is important and you also want to decrease the risk of fire, you should have your ducts cleaned on a regular basis. We can get you on a schedule. Thanks to our SpinVac duct cleaning process, we use unique brushes designed to fully access every HVAC corner and crevice. Consequently, this attention to detail works to completely and thoroughly remove contaminates.
Duct Cleaning Services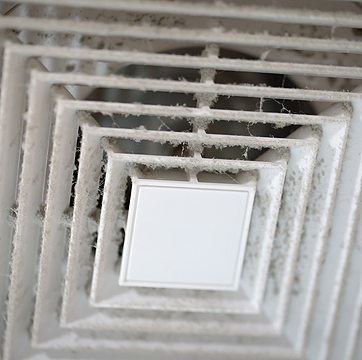 Rely on our skilled technicians to come equipped with the tools to get the job done safely and efficiently. Our services include:
Cleaning of furnace trunk lines
Supply lines and registers cleaning
Return lines and registers cleaning
Optional sanitation (added fee)
Inspection of heat exchanger for cracks or rust
Cleaning of the evaporator coil
Blower assembly clean-outs
Filter change
Cleaning of drain pans
Our pricing is upfront and clear, with no surprises tacked on at the end:
$175 includes set up, cleaning of the hot air trunk line, and cleaning of the cold air return
$15 per vent
$50 optional sanitizer (mention this website and you get the sanitizer FREE!)
Contact Chambers Services for Duct Cleaning in Bloomington, IL
Contact Chambers Services for duct cleaning in Bloomington, IL at 309-829-6750 or fill out our online form for more information. We are headquartered at 1102 W. Mac Arthur Avenue in Bloomington, IL, servicing surrounding areas of Champaign, Springfield, and beyond.